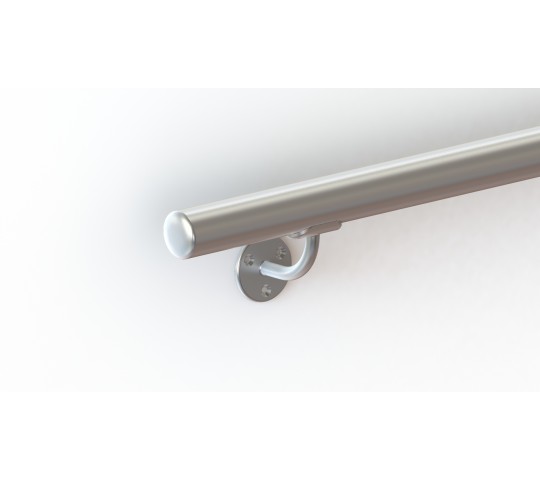 Agrandir l'image
Description
Main courante murale en inox  prête à poser.
Assemblage par vissage entièrement réalisé par nos soins pour une finition parfaite contrairement à la soudure.
Livrée sans vis et cheville de fixation au mur.
Possibilité de longueur sur mesure. Veuillez nous contacter.
Les produits en Inox 316 : sont préconisés en milieux agressifs (bord de mer, piscine etc). Mais attention, ceci n'exclut pas l'apparition de points de rouille si votre garde-corps n'est pas entretenu régulièrement (surtout en milieux chlorés et iodés, ou si les produits sont exposés à des fortes humidités corrosives permanentes). Dans tous ces cas, une passivation immédiatement après installation sur chantier est nécessaire avec notre produit référence CLEANER. Ce même produit pourra être utilisé pour l'entretien périodique.
Caractéristiques techniques
Type of products : Stainless steel handrail ready to install
Product main material : Stainless Steel
Longueur : 1500 mm
These products may be of interest for you.